Free Consultation. No Recovery, No Fee.
For a free consultation, please call us at (310) 271-7678, or fill out our online contact form.
Birth Defects
B irth defects are abnormalities that occur during the development of a baby while in utero. Despite technological advancements and improvements in prenatal care, about 1 out of every 33 babies is born with a birth defect1, and sadly are the leading cause of death in infants2. Various factors can affect a fetus during a woman's pregnancy such as exposure to toxic chemicals or taking medications such as antidepressants or selective serotonin reuptake inhibitors (SSRIs). The severity of birth defects can range from mild to severe and can affect almost any body part. Although there are specific tests that can help determine certain birth defects before birth, many are not discovered until after birth.
Let Us Help You Protect Your Rights to Full Compensation... Call Us Today
Drucker Law Firm has over 30 years of litigation experience with leading drug companies, medical professionals, and other groups and individuals who try to negate their responsibility for the harm caused to you and your child. We have seen the trends and know the inner workings of birth defect cases. With this knowledge, we are able to offer you the compassion, respect, and justice that you deserve. Treating birth defects can be continuous and extremely draining, both emotionally and financially. You and your child may be eligible for compensation for damages, including out-of-pocket expenses related to caring for a loved one with a birth defect, emotional suffering, and projected limited activity due to the birth defect.
Some of the most common birth defects are: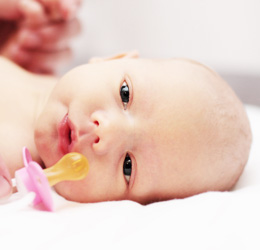 Birth Defects
We Are Dedicated to Protecting ALL Injured Clients
Negligence is not always the reason for birth defects. It is not uncommon for unforeseen complications to occur despite the best medical care. If you believe your child has a birth defect that was caused by negligence, it's important to seek professional help from an experienced attorney immediately. Not all birth defects are avoidable, so determining if an individual or group of individuals are responsible for complications leading to birth defects in your child takes experience, relationships, and patience. Drucker LawFirm offers all of these, along with the confidence of over 30 years of experience developing relationships and litigating birth defect cases.
The longer you wait, the more physical pain and emotional suffering you and your child endure. Contact Drucker Law Firm today for your free evaluation of your birth defect case. We can help you with determining the facts and offering legal guidance that best protects you and your child. It may be possible that you can receive compensation for negligence of an individual or group of individuals responsible for your child's birth defects.
Contact an experienced car accident injury attorney at Drucker Law Firm today.
References
Recent Settlements
$2 Million

Judd vs. MHEE

Wrongful death — trucking case

$700,000

Afflalo vs. San Diego

Minor injured in crosswalk

$525,000

Macias vs. AAA

Insurance Bad Faith —

failure to provide coverage

$300,000

Salazar vs. Proffit

Stabbing injury at private party

$700,000

Navi vs. Smith, M.D.

Wrongful birth case —

Medical Malpractice

$310,000

Mekelberg vs. Ontario Mills

Premises Liability