Free Consultation. No Recovery, No Fee.
For a free consultation, please call us at (310) 271-7678, or fill out our online contact form.
Medical Malpractice
Living a healthy life can often times be an uphill battle, especially when the medical professionals you trust fail to protect their promise to serve you. Medical malpractice is serious and in its most basic form is negligence by a healthcare provider which caused personal injury. Cases of medical malpractice can be brought against individuals like doctors, technicians and clinicians, as well as institutions such as hospitals and research facilities. Unfortunately, medical malpractice claims typically are not settled, take a long time and can be very expensive. As a victim of medical malpractice, you deserve experienced legal representation to help you receive the maximum benefits on your claim.
You Deserve Full Recovery... Call Us Today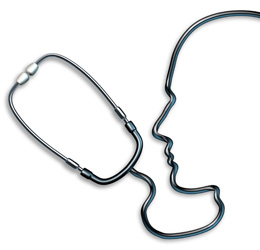 Medical malpractice
Examples of Medical Malpractice:
Incorrect or unnecessary treatment
A misdiagnosis
Failing to administer proper testing
Failing to properly review test results
Incorrect administration of medication
We Are Dedicated to Protecting YOU
A common mistake victims of medical malpractice make is deciding to represent themselves. Attempting to represent yourself becomes more burdensome than simply dealing with your injury. Calling an attorney is especially critical when institutions such as hospitals express an interest in settlement. In these cases, the hospital may convince you that having a lawyer will ultimately cost more money than it's worth. The truth of the matter is that each case is unique and deserves a detailed analysis by a seasoned lawyer. Aside from negotiating on your own, you would also need to pay your own medical care provider(s) or other experts from your settlement proceeds.
Drucker Law Firm has nearly two decades of experience with medical malpractice cases. We've cultivated solid relationships with the medical community, which in turn has helped individuals, such as yourself, build stronger cases and receive maximum recovery.
Contact an experienced medical malpractice attorney at Drucker Law Firm today.
Recent Settlements
$2 Million

Judd vs. MHEE

Wrongful death — trucking case

$700,000

Afflalo vs. San Diego

Minor injured in crosswalk

$525,000

Macias vs. AAA

Insurance Bad Faith —

failure to provide coverage

$300,000

Salazar vs. Proffit

Stabbing injury at private party

$700,000

Navi vs. Smith, M.D.

Wrongful birth case —

Medical Malpractice

$310,000

Mekelberg vs. Ontario Mills

Premises Liability