Free Consultation. No Recovery, No Fee.
For a free consultation, please call us at (310) 271-7678, or fill out our online contact form.
Legal Malpractice
Legal Malpractice is when an attorney's representation of someone falls below the standard of legal care within the community, typically resulting in loss of rights and money for the client. Attorneys are trained, licensed and certified professionals who are expected to have a have high level of competency and expertise. At Drucker Law Firm, we represent victims of legal malpractice who have endured a loss because their legal counsel failed to perform the expected and accepted standards. Unfortunately, legal malpractice occurs more often than wanted or anticipated. If you feel that your attorney is not performing competently, you may have grounds for a legal malpractice case.
You Deserve a Professional... Call Us Today
Legal malpractice law has become increasingly more difficult to navigate. For over 30 years, our experience and professionalism has protected all parties, ensuring that our clients have the most up-to-date information available to them. The value of the legal malpractice case is only as good as the underlying case.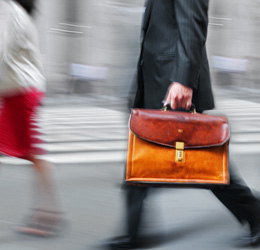 Legal Malpractice
Examples of negligence in Legal Malpractice cases:
Failing to file
Failing to show up to a hearing resulting in negative consequence
Failing to properly prosecute and prepare for case/trial
Properly handling results
Receiving fair and just results in a case
Meeting the expectations of a professional lawyer
We Are Dedicated to Protecting ALL Injured Clients
If you or a loved one feels that your lawyer made a serious mistake that damaged your case or resulted in you losing money, contact an experienced legal malpractice attorney at Drucker Law Firm today.
Recent Settlements
$2 Million

Judd vs. MHEE

Wrongful death — trucking case

$700,000

Afflalo vs. San Diego

Minor injured in crosswalk

$525,000

Macias vs. AAA

Insurance Bad Faith —

failure to provide coverage

$300,000

Salazar vs. Proffit

Stabbing injury at private party

$700,000

Navi vs. Smith, M.D.

Wrongful birth case —

Medical Malpractice

$310,000

Mekelberg vs. Ontario Mills

Premises Liability